Jesse Keller Jason
Jesse Keller Jason has played an instrumental role in developing and implementing MAKING IT, a creative dance-making curriculum and creativity initiative now active in all Martha's Vineyard Public and Charter schools, as well as at the YMCA, in afterschool programs, libraries, senior centers, and elsewhere around island. In 2014, she was named 'Woman of the Year' by Women Empowered for her work in dance education.
Claire Page
Claire Page is a dancer, choreographer, and educator born and raised in New Jersey. Claire holds a certificate in musical theater from the Collaborative Arts Project for the 21st century (CAP21) and a BS in Liberal Arts from The New School. Claire has performed in numerous venues across NYC and on live television. She has presented original choreography and reached students in public and private schools throughout the NYC boroughs and across northern NJ. Most recently, Claire worked with interdisciplinary artist Andrea Geyer on her video installation "truly spun never." Claire continues to work with video, constructing sound, and choreography while staying deeply committed to fostering awareness and promoting expression through her work in dance education.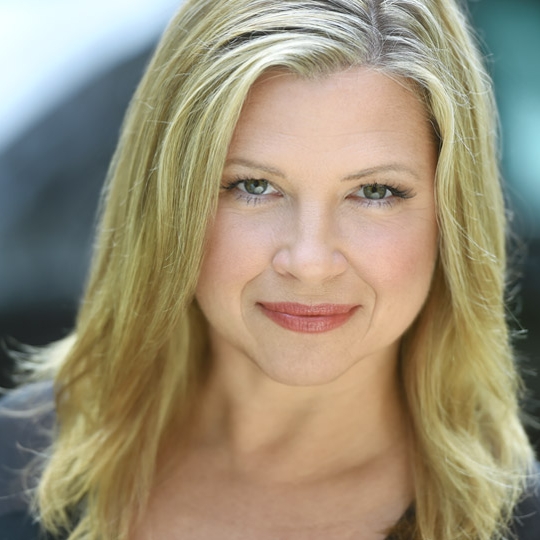 Deborah Damast
Deborah Damast is Professor and Artistic Advisor of the Dance Education Program at NYU, and in summers she teaches at DEL/92Y and The Yard. Deborah conducts Professional Development for NYCDOE and wrote curriculum for NYCB and Paul Taylor. She has been on faculty of Peridance, 92Y, NYCB, Oregon Ballet Theatre, shown choreography in numerous venues in NYC, internationally in Italy, Japan, Korea and Uganda and is President of NYSDEA. She received awards from NDEO and NYU.
Naomi Goldberg Haas
Naomi Goldberg Haas has worked in concert dance, theatre, opera and film, performed with Pacific Northwest Ballet, was awarded LMCC's 2014 President's Award for the Performing Arts, and serves of the NYC's Age Friendly Media, Arts and Culture Working Group as appointed by the Mayor. She has been an active member of the The Yard and the Martha's Vineyard dance community since her first summer, choreographing and teaching experiences annually since 2006. dvpnyc.org
making It VISITING ARTISTS
The Bang Group
The Bang Group has performed at The Yard every year since 2011, including multiple residencies and celebrated performances of "Nut/Cracked" during the WINTER YARD Season. The Bang Group works within schools island wide, teaching improvisation and choreography. "Nut/Cracked" also includes community performers. The Bang Group's mission, based on choreographer David Parker's vision of diverse dance forms united by a common purpose, is to facilitate the creation and performance of Parker's work and to promote, mentor and present the work of artists who embody this vision. Standards of craftsmanship, creative liberty and aesthetic diversity are present in the rehearsal and mentoring process, in the curation of the company's performances and those presented by The Bang Group at venues throughout the U.S. and Europe.
Godfrey Muwulya
Guest artist Godfrey Muwulya is an integral part of the MAKING IT team. He works with island schools to celebrate Ugandan culture, offering Ugandan dance workshops open to teens and adults, and performs around the Vineyard at different locations.
Stefanie Batten Bland
Stefanie Batten Bland, 2016 Jerome Robbins Award winner, and company collaborate with Martha's Vineyard Schools and community dancers including a ten day residency in 2016. Stefanie Batten Bland is a choreographic artist and artistic director of Company Stefanie Batten Bland (Company SBB). New York Resident Magazine in 2012 wrote, "When it comes to tackling demanding subject matter, there are few choreographers as intellectually ambitious as Stefanie Batten Bland." Through the dance arts, she creates performances rooted in community, highlighting the delicate threads that connect us to one another and to our planet. Based in contemporary dance theatre, Batten Bland construct futuristic environments with installations ripe in poetic theatrical flavors that are emotionally driven.
Sokeo Ros / Case Closed
Sokeo Ros, Director of Case Closed!, has been teaching and running high quality arts/dance programs, as well as workshops, master classes and residency work throughout New England and many other states. Sokeo received another RISCA grant to work on a project called "From Refugee Camp to Project", which tells of his experiences of being born in a Thailand refugee camp and coming to the United States to live in an impoverished neighborhood. He works with Island schools to celebrate diversity and promote an understanding of underprivileged communities.
HT Chen & Dancers
HT Chen & Dancers have been teaching and involved in residencies at The Yard since 2011. Cultural education programs can simply entertain or they can educate and provide an experience that encourages audiences to grow. Suitable for lower, middle, and upper school students, H.T. Chen & Dancers' annual lecture/demonstration series and interactive workshops de-mystify the process of choreography while providing a valuable lesson in Chinese history and culture.
Leo Manzari
Leo Manzari (of the Manzari brothers) is a Helen Hayes Award and Ovation Award nominated tap dancer/performer. With his brother, he has performed all over the United States at renowned venues such as Off-Broadway's New World Stages, The Kennedy Center, The Lincoln Theater, The Apollo Theater, Lincoln Center and Arena Stage. He has performed to standing ovations at The Yard and now enjoys being an integral part of the MAKING IT team.
MAKING IT is The Yard's dance-making curriculum and creativity initiative with programs for all ages across the island in various locations. MAKING IT is a model that uses dance as an outlet to connect curricular themes, build collaborations, spark creativity, and support critical thinking. The Yard is committed to the success of MAKING IT and has pledged to absorb 100% of the program's cost. MAKING IT is currently supported by The Doris Duke Charitable Fund, Barr Foundation, The Tower Family Fund, Permanent Endowment of Martha's Vineyard, and The Martha's Vineyard Savings Bank.